Apply to compete in Miss University 2025: Coming July 2025!
Contact: Jordain Lang, jlang@olemiss.edu
About The Miss America Opportunity 
The Miss America Opportunity is the nation's leading advocate for women's education and the largest provider of scholarship assistance to young women in the United States, awarding millions of dollars annually. Miss America candidates contribute tens of thousands of community service hours annually and have raised scholarship funds for Miss America.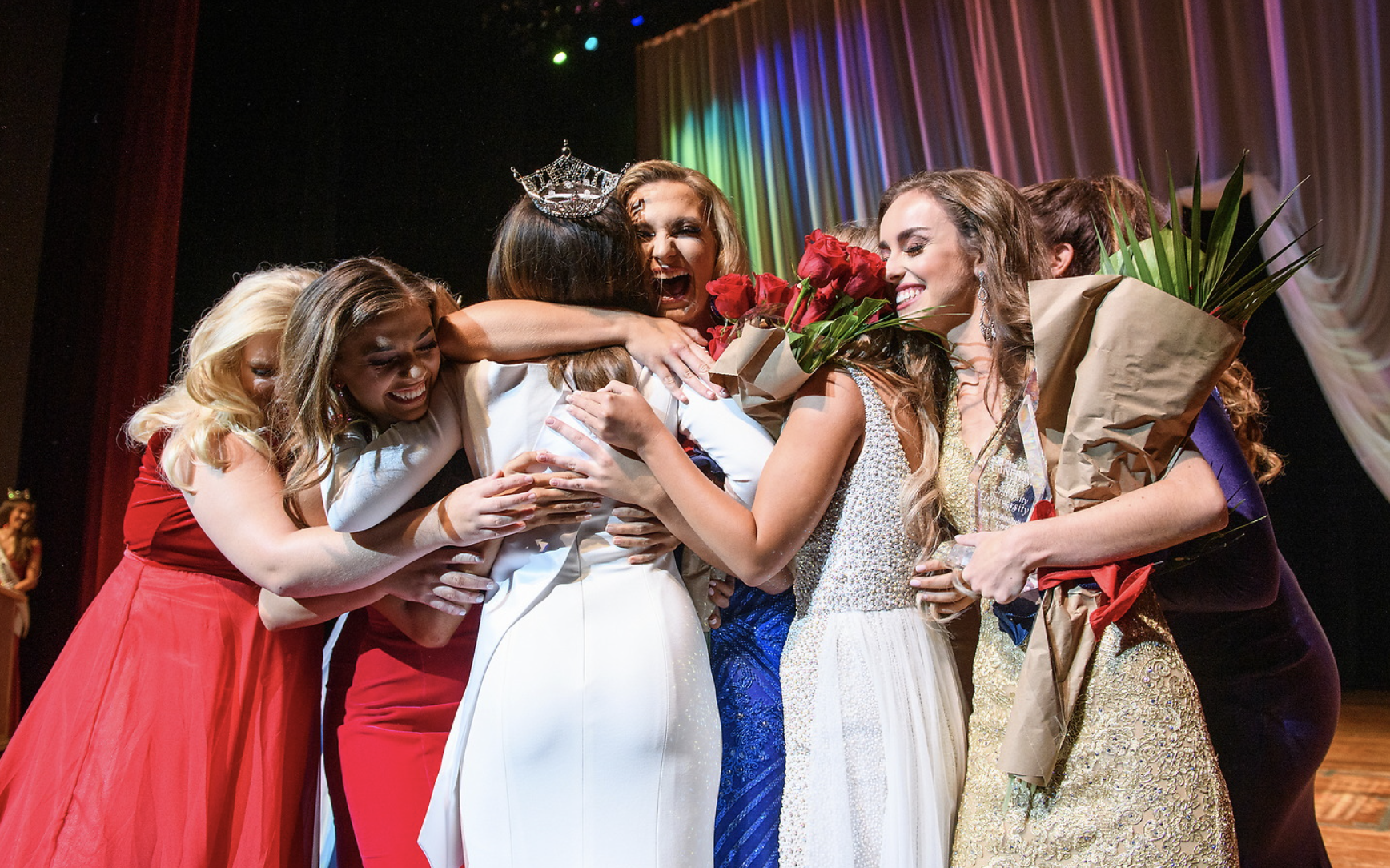 Am I Eligible to Compete?
Please make sure you meet the following requirements to ensure your eligibility to compete in a Miss Mississippi Local Competition. Eligibility requirements are subject to change as updated guidelines from the Miss America Organization are released:
Must be a full-time student enrolled in classes at the University of Mississippi–No Exceptions
Birth year must be between 1996 – 2006
Be a female
Citizenship: Must be a citizen of the United States of America at the time she enters her first competition
Additional Requirements

Must not use or consume any illegal controlled dangerous substances or abuse the use of alcohol or other dangerous substances
Must be of good moral character and has not been involved in any act of moral turpitude
Must never have been convicted of a criminal offense, nor have any criminal charges pending
Must not be a parent or the adoptive parent of any child
Local Competition Phases of Competition
Private Interview – 30%
Onstage Interview – 10%
Health and Fitness – 20%
Evening Gown – 20%
Performance Talent/HERStory™ – 20%
Phases of Competition Specifics
Private Interview- 30%
Allows Insight Into the delegate's:
Ability to fulfill the qualifications, responsibilities, duties, and term of the titleholder.
Personal qualities and attributes relevant to the titleholder position.
Commitment to her community service initiative or CSI.
Ability to express her own beliefs in an authentic and relatable manner.
Sense of accomplishments /goals above and beyond the fact sheet.
Spontaneity, intelligence, sense of humor, charm and charisma.
Authenticity and ability to answer questions in a conversational, unrehearsed manner
Ability to serve as a role model and if she is reflective of her generation.
Timing: 30 second opening, 9 minute Q&A, optional 30 second wrap up or closing statement.
Wardrobe: Delegates Choice – Fashionable Interview Attire (age appropriate)
On-Stage Conversation – 10%
The On Stage Conversation/OSQ for each Delegate should touch on her Community Service Initiative. The delegate will have between 20 to 30 seconds to respond to the inquiry.
Allows Insight into the delegate's:
Commitment to the Service point of the crown.
Unique perspective on community service and it's local impact
Desire to create interest in her community service initiatives
Brings the interview to the stage in an interactive engaging way to showcase each delegate
Highlights intelligence, personality, charisma, and aptitude for the titleholder's opportunity.
Allows a look at the sense of composure in presenting ideas on stage
Wardrobe: TBD
Health & Fitness – 20%
This phase of competition is where the delegate showcases her commitment to health and fitness initiatives. A delegate's discipline and commitment to being physically healthy is a key to success in all other areas of life, and the rigors of representing the Miss America program as a national titleholder.
Judges to evaluate the following: Overall First impression of a Dynamic Presence, Radiates Health, High Energy, Engaging Vitality and a Sense of Confidence.
Wardrobe: Rebel Athletic wear
Evening Gown – 20%
Delegate will publicly present her sense of Style wearing an evening gown in a fashion suitable for an appearance as Miss America. Part of a titleholder's role is to attend galas, fundraisers, awards shows, and other formal events. This often involves walking a red carpet, posting for the press photographers, modeling in fashion shows, promoting various national fashion designers who partner with Miss America or Miss America's Teen programs
Wardrobe: Delegate's Choice of Evening Wear
Performance Talent/HERStory™ – 20% 
Purpose: To underscore Miss America's commitment to supporting performance arts education initiatives and women's individual efforts in dance, music, opera/vocal, drama, magic, oratory, and circus arts.
Procedure: The organization will present each delegate in a pre-blocked stage pattern that will not exceed 90 seconds per delegate.
Performance Talent Requirements: Talent must be approved by National MAO or previously approved as listed on the most recent "Approved Performance Talent List" OR be in compliance with the guidelines for the HERStory™ stage presentation. HERStory™ guideline sheet to be used.
Allows Insight into the delegate's:
Preparatory, performance or storytelling skills.
Overall presentation skills and ability to deliver a captivating presentation.
Interpretive ability and entertainment value relative to the category of performance art.
Stage presence, on-stage personality and personal connection to her story.
Allows a look at the totality of the performance elements of on stage presentation
Ability to capture the attention of an audience while performing on stage
Wardrobe: Delegate's Choice